Outsourcing your CAD design work to a company providing CAD services can be beneficial for projects of all sizes.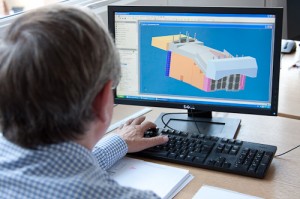 Companies offering CAD services have a range of resources to hand to help complete your project to your exact specifications, providing consistent quality and accuracy. Most CAD service companies offer a complete service from the design consultation to design, analysis and simulation facilities, 3D modelling and visualisation and project management.
Design engineers use the latest in CAD technology for both 2D and 3D CAD systems including Creo Parametric and AutoCAD to ensure maximum efficiency in designs, and allowing maximum flexibility whilst staying focused on the project.
In many cases the main benefit of outsourcing CAD design work is the resources the companies have available and the expertise they can provide in their field.
A company that offers such CAD services is DATS CAD Services, who are one of the UK's foremost outsourced CAD services, offering nationwide service throughout the UK to business in all sectors from Aersopace to Architectural, Automotive, Construction, Electronics, Manufacturing, Public Sector, Rail, Telecommunications and more. They can visit you at your workplace and discuss your project and the exact specifications before analysing the work required in detail to come up with a comprehensive plan for the project.