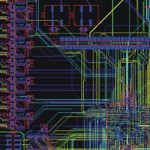 Outsourcing CAD design to a third party provider is commonplace today and with many providers on the market, both here in the UK and overseas it can be a daunting task to decide which CAD design company you should use and whether or not you will get a better deal by going abroad.
Whatever decision you make it shouldn't be a decision purely driven by cost. There are other important considerations as well. For example:
Quality: Technical drawings in the UK have to adhere to stringent British Standards and go through a rigorous testing and quality control process before a product is manufactured and distributed to market.
Copyright – Any designs that are produced in the UK have to comply with the Copyright, Design and Patent Act 1988. Any infringements to this are a civil offence. Placing your technical drawings and design concepts with an outsourced provider requires trust that your designs will be kept private and not passed to anybody else. UK law will protect your designs from any such infringements and violations.
Language – Technical jargon and important specifications can easily be lost in translation so it is critical that the company you are outsourcing to have a detailed understanding of your needs and that there is no misinterpretation of your project requirements.
Before choosing an outsourced provider you should be satisfied that all the above concerns are addressed and that you can be confident that your CAD design project is in safe and professional hands.